Cycle for Sight is operating on a new fundraising system this year! All returning participants must click Register to create a new profile. When you have completed this, you can use the login feature once again.
We've raised
$30,724.20
Our Goal
$75,000.00
Percentage
Leader

Boards

Become a Cycle for Sight Champion
Top 10 Participants
1 -
Mario Lapointe
($8,165.00)
2 -
Steven Blanchard
($4,059.20)
3 -
Philip Zunder
($3,649.00)
4 -
Mesfin Mirotchie
($1,391.00)
5 -
Benjamin Lacombe
($1,336.00)
6 -
Peter Konzuk
($1,240.00)
7 -
DAWN SMITH
($1,220.00)
8 -
David Marshall
($1,085.00)
9 -
Peter Kertes
($774.00)
10 -
Patty Anne Valenti
($750.00)
Registration

Details
Price / Coût
$25 per rider until March 10
$50 per rider as of March 10 / $50 par cycliste participant
$200 fundraising minimum / $200 levée minimale de $200
All riders must register for $25 and raise a minimum of $200.
Registration includes/L'inscription à Vélo pour la vue Ottawa:
Choice of distances/Choix de distance: 30 km, 60 km, 100 km
Invite to Cycle for Sight Launch Party
Exclusive Cycle for Sight jersey (sizes not guaranteed)/Maillot Vélo pour la vue exclusif (grandeurs non-assurées)
Personal webpage for easy online fundraising/Une page web personnelle pour faciliter la levée de fonds
Well-marked route with directional signage/Une route bien indiquée à l'aide d'affiches de signalisation
Volunteer guides and support/Soutien et guides bénévoles
Bike mechanics and EMS/Mécaniciens vélo et services médicaux d'urgence sur place
Rest stops en route with unlimited snack and beverages
Finish line celebration party with complimentary food and drinks/Fête de célébration à la ligne d'arrivée avec nourriture et breuvages inclues
Fundraising prizes and awards/Prix de reconnaissance pour les levées de fonds et autre
Rider gift bag/Un sac cadeaux pour cycliste
Start/Finish Location
Emplacement du départ et de l'arrivée
2017 Ambassador
Matthew Hunter
When Matt was a young boy in the late 80s, he developed a rare tumour called an Astrocytoma of the Chasm. Initially, the tumour caused damage to the right half of his body, as well as eliminating all the sight he had on the right half of both eyes. After 10 years of the tumour being stable, it began to grow again. The tumor put more pressure on his optic nerve, which caused his remaining vision to decrease to legally blind.
Like so many others, there are currently no remedies or cures for his condition. Matt, however is hopeful saying, "By volunteering and fundraising for such a fantastic event like Cycle for Sight, I do believe that in the near future, we can help researchers give sight to individuals who have vision impairments."
He adds, "I am also participating for the sheer love of riding plus how often do you get to ride 100 km with such an amazing group of people?"
Register and ride with Matt on event day OR sponsor Matt's ride.
Prepare

for the ride
Training
Check out these training plans from Cycling Weekly to help you get fitter, train for speed and/or push your mileage further.
Nutrition
What you eat and drink before, during and after a big ride is the key to success. Check out this article from Cycling Weekly to learn how to fuel for long distance rides.
Cycle for Sight volunteers make the event enjoyable for everyone. Whether you are helping to set up route markers or cheering on cyclists as they embark on their journey, we want you to be part of the event! Fill out the volunteer registration form and we will get back to you closer to event date to confirm details.
EXECUTIVE

COMMITTEE

Our Executive Committees are filled with dedicated volunteers, who spend months and months planning and preparing, to ensure that you enjoy your experience at Cycle for Sight each year. We are very grateful for their commitment and support.
Co-Chair Thane Tremaine
Heather Christy
Mays Lei
Nicole Hill
Matt Hunter
Co-Chair Jonathan Nix
Gissou Ataee
Carol Lithwick
Philip Zunder
EVENT

SPONSORS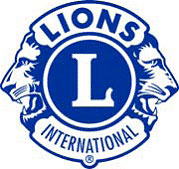 For information about sponsorship opportunities, please contact April Watts at awatts@ffb.ca or 1-800-461-3331