Cycle for Sight is operating on a new fundraising system this year! All returning participants must click Register to create a new profile. When you have completed this, you can use the login feature once again.
We've raised
$17,072.00
Our Goal
$45,000.00
Percentage
Leader

Boards

Become a Cycle for Sight Champion
Top 10 Participants
1 -
Zac Robinson
($2,080.00)
2 -
Robin Johnstone
($1,705.00)
3 -
Rae Robinson
($1,662.00)
4 -
Cam Robinson
($1,570.00)
5 -
Tanya Marshall
($1,000.00)
6 -
Michelle Robinson
($895.00)
7 -
Mack Robinson
($880.00)
8 -
Erin Brown
($755.00)
9 -
Karin Stiefenhofer
($545.00)
10 -
Margo Butterfield
($525.00)
Registration

Details
Price $25
All riders must raise a minimum of $400.
($300 minimum per person for those who are on a team of 5 or more)
Registration includes:
Choice of three distances: 11 km, 25 km, 50 km or 100 km
Exclusive Cycle for Sight jersey (sizes not guaranteed)
Personal webpage for easy online fundraising
Rider gift bag
Well-marked route with directional signage
Volunteer guides and support
Bike mechanics and EMS
Fundraising prizes and awards
Start/Finish Destination Location
Launch Party
We are still in the planning stages for our 2017 Launch Party, so if you haven't already, be sure to sign up for our e-news, so that we can send you all of the details. Stay tuned for an upcoming save-the-date!
Prepare

for the ride
Training
Check out these training plans from Cycling Weekly to help you get fitter, train for speed and/or push your mileage further.
Nutrition
What you eat and drink before, during and after a big ride is the key to success. Check out this article from Cycling Weekly to learn how to fuel for long distance rides.
EXECUTIVE

COMMITTEE

Our Executive Committees are filled with dedicated volunteers, who spend months and months planning and preparing, to ensure that you enjoy your experience at Cycle for Sight each year. We are very grateful for their commitment and support.
Co-Chair Iris Clarin Jalotjot
Michelle Robinson
Ralph Garnett
Co-Chair Darcy Laniuk
Sarah McFarlane
Valerie Pryma
EVENT

SPONSORS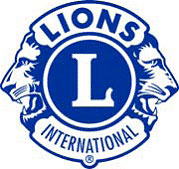 For information about sponsorship opportunities, please contact Susan Chung at schung@ffb.ca or 1-800-461-3331